You thought the above was the title? No, I'm asking where to get good deals! In all seriousness, I'll go over some ways I acquire new games and game paraphernalia in this post, but I'll also admit that I'm still trying to find new ways to get deals so feel free to comment and give me some more wisdom!
Sometimes You Gotta Get Dirty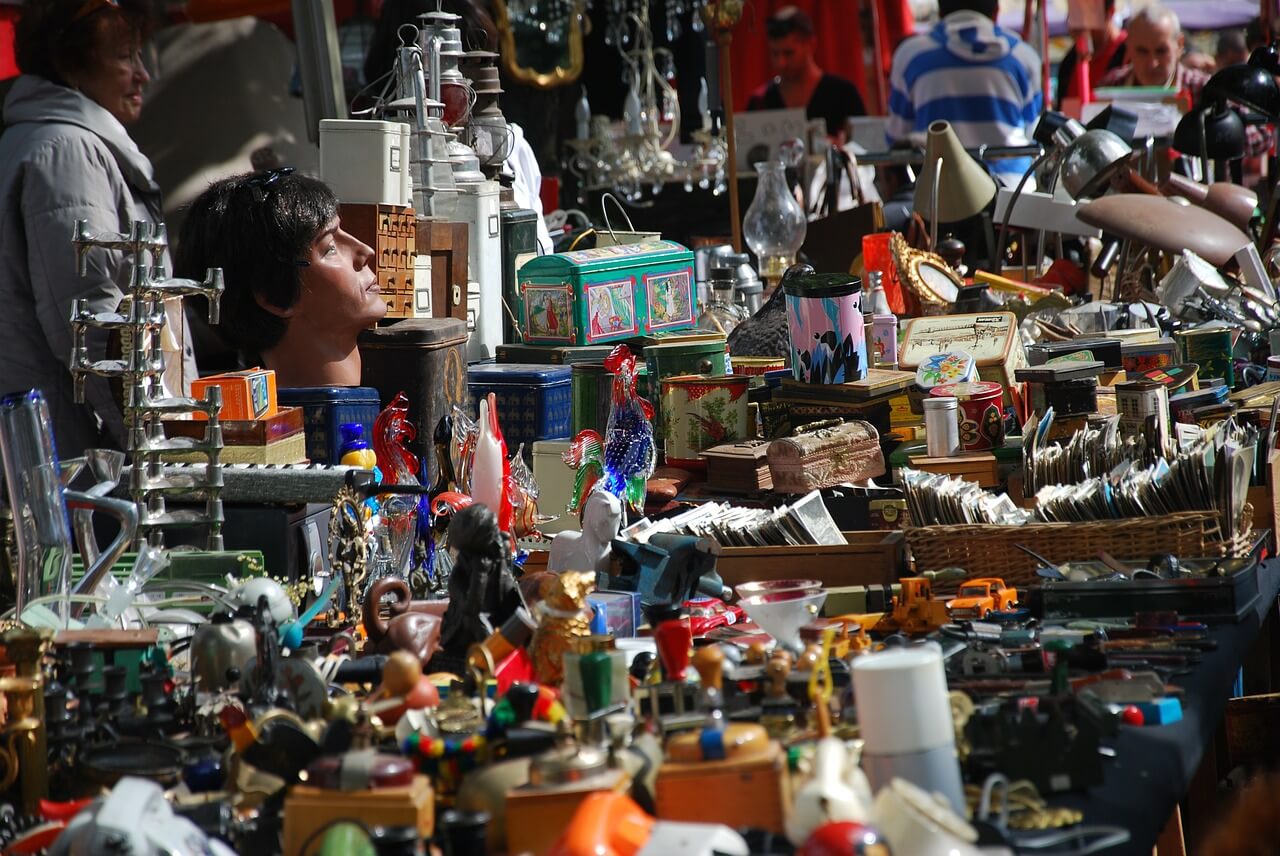 One of the most obvious things you can do to find deals is to be going to garage sales, flea markets, and all other forms of shady places where you might find someone selling video games regularly. I've looked in my area and, unfortunately, there aren't a lot of flea markets worth visiting. There is one, and it is actually quite close, but the sellers there sometimes have ridiculous ideas about what they should ask for their games. On my last visit, I grabbed 5 PS2 games at a booth for $20. Not great, but not too bad either. About 15 minutes later I grabbed Killzone 1-3 for the PS3 at another booth and asked the guy how much he wanted. He replied with $20. I sat them down and continued walking. $6.33 per game isn't terrible, but from a shady seller at a flea market, that is a price I will pass up.
Garage sales are easier to deal with these days thanks to the wonderful inter-webs. Usually, I will take time from Wed - Fri looking on Craigslist for garage sales. I've even reached out to some sellers before asking for more details on what they have regarding video games and have had good experiences interacting with them so far. Being able to scope out a garage sale through pictures on the internet first lowers your risk of wasting your time too. This is a great way to pick up some new things for your collection.
The main risk you are taking when you buy games this way is regarding the game condition. There's no way to test the game and these types of sellers don't exactly have a return policy. Whether a game cartridge will play is a complete crap-shoot and no matter how long and hard you look at a disc-based game, there's no way to know for sure if it will work. So far I've just been careful and I would say 95% of what I have acquired through these methods have worked.
Craigslist, OfferUp, LetGo, etc.
It is easier now than ever before to buy and sell things from person-to-person thanks to the various classified style apps and sites out there now. Scouring these apps and sites can be a good way to add more items to your collection, but not without some caveats. Going this route will put you in the same situation as with the previously mentioned approaches where there is no guarantee your new items will function. There is also a lot of terrible pricing going on with these listings, at least in my neck of the woods. It seems as if some people think just because they are selling something that is 30-ish years old, they can ask a ridiculously inflated price. Just like before, there is no return policy here so asking retail prices or even higher is insane.
My approach to using these sites and apps is to look for any great deals that have been recently posted. If I see something I want I won't hesitate to immediately call or text the seller. If the post is older, there is a chance the item has been sold and the seller just hasn't updated the listing. This is especially true if the price was right! I ignore any listings that are even close to what I would pay in a store because the store will have the safety net of being able to return non-functioning items. You'll encounter some crazy folks going this route so be prepared for insanity to ensue.
eBay: Not What It Used To Be
I find good deals on eBay less and less often. Prices on eBay have risen with the rise in popularity of retro collecting and gaming. If you are trying to get a good deal on a single item, then try looking for newer sellers with decent ratings. If a seller has tens of thousands of ratings and is highly rated then you will not get a good price, period. What you get is a little more assurance that the item you purchase will be authentic, in decent condition, and will match the description. Find the sellers that have at least a hundred or so ratings and are rated well as they have yet to establish "Top Rated Seller" status, therefore, they would have a harder time selling items at the same price as those sellers.
The best way I've found to use eBay is to search for game lots. Regardless of high seller ratings, you can save more if you are spending more to buy more. Let's say you see a lot with 10 NES games going for $60. If that seller were to take those same 10 games and sell them individually they would likely average more than $6 each and you would spend quite a bit more buying them that way. Buying in lots is a win-win because the seller can make a quick buck and get rid of a chunk of inventory while you get a decent deal.
Another good use of eBay is for finding and purchasing those "must have" items you crave. If you are willing to pay retail value for an item you want immediately, then this is the time you look for those "Top Rated Seller" badges. Lately, I've been on a mission to collect every Zelda game and every variant. I have purchased a few from eBay from highly rated sellers and paid retail because it is my focus at the moment. You can't always find exactly what you are looking for through the discounted channels.
Goodwill: A Surprising Find
If you have a Goodwill near you, then you should check it out. I recently realized that you can sometimes find good retro game deals here. There are two ways to use Goodwill to add to your collection.
First, they have auctions on bundles of games and consoles and they can sometimes good for amazing prices! My local Goodwill does a silent auction every Saturday that ends at 3 pm. You can bid online if you can figure out their terrible website, but I recommend going in 20-30 minutes before it ends so you can see the items in person and make your bids in person. You won't always find great deals this way, but you will occasionally go home with a steal of a deal!
Goodwill also sells some items through the regular method in their stores. How they determine which retro gaming items go into auctions and which go onto shelves is beyond me, but you can sometimes score a deal on a game or two off the shelves. In my experience, they basically just cram games onto a shelf and price all the games for a console the same price. Maybe the XBOX 360 games are $6 each and the PS2 games are $4 each. Unfortunately, this means there are a lot of craptastic titles that are overpriced. O the flip side, it also means they have games on the shelf that might be worth $10 or more and they aren't asking enough. Here is where you get your small win. This approach makes sense for Goodwill because it saves them the time of trying to individually price these games which is an area where they probably have little to no knowledge. Go check out your local Goodwill and maybe you'll find the steal of the century!
Buying From a Store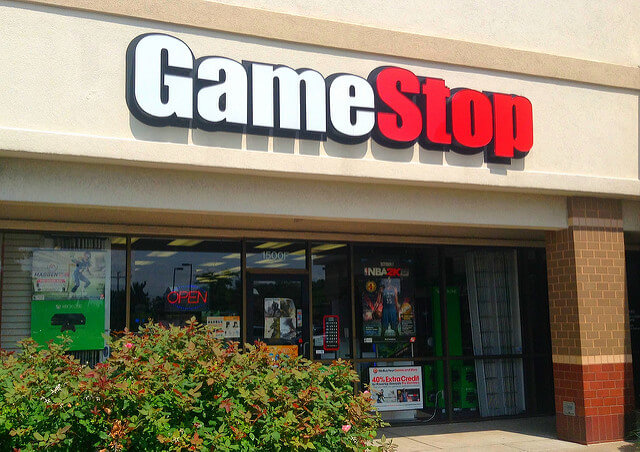 Let's get this out of the way: Game Stop is not a bad place to buy used games! I know it is fashionable to hate on them, but you can make some good acquisitions there, and I'm not talking about buying new games. Buying new games and even slightly discounted used games for the current generation of consoles is something we all do at Game Stop (and I stress the use of "slightly discounted" here). The deals come when you look at their selection of games from the last couple of generations. You won't often find incredible savings, but you can usually grab a handful of games for a fair price if you look hard enough. An example of this is when I went to Game Stop one weekend and bought 5 Halo Games, including Halo 5 for the Xbox One, for a grand total of $25! That put me one game away from having all the Halo games, and it was quick, easy, and relatively cheap. If you are looking to grab some cheap PS3, Xbox 360, Wii, or Wii U games, Game Stop can be a decent resource if you are willing to carefully look through older their selection and ignore the games that are terribly priced.
There isn't a retro game store in every city and I have lived in a few cities that don't have one. Fortunately, I live somewhere with a handful of these great, locally owned stores and I visit them regularly. On a regular day, you probably won't find a great deal at a retro store. You will, however, find cool collectibles, information on local events and conferences, like-minded people to chat with about retro games, tons of first and third party gaming accessories, and a vast selection of games and consoles that have likely been tested and are priced fairly. If you make a purchase, then you can leave with the peace of mind that you can return it if the items don't function. The return policy at my local retro store gives you 2 weeks to return anything you buy there if it doesn't work or stops working as long as you keep the receipt. This is peace of mind worth paying a little extra for if you are looking to purchase something over $40 or so. I also try to watch their Twitter accounts and find out when they are having specials because you can usually walk away with a good deal during those times.
Social Networking
Admittedly, this is an area where I need improvement. I know there are Facebook groups of local retro collectors that sell and trade items regularly. My problem is that I hate most social networks with such a deep-rooted passion that I refuse to even create an account. I use Twitter occasionally, but the only real gain I've had from Twitter is finding out when the local retro stores are having sales. I know there are deals to be had and good information to be acquired using things like Facebook groups, I just haven't been able to bring myself to go this route yet. If you are already using social media, then I encourage you to find these groups as it could prove to be a great way to stumble across new items for your collection.
Tools
When you are hunting for crazy good deals, it helps to have knowledge about how things are priced. It can take quite a while to gain all of this knowledge yourself, but thankfully there is a website I recommend for reference. Pricecharting.com is a great site to visit when you're out and about and want to know what a particular video game is worth. It is easy to use, and it's free so there is no reason you shouldn't be using it!
Another thing I highly recommend is to find an app for your phone you can use to store your complete collection. This is especially useful once your collection starts to really grow as you might find yourself thinking "do I already have this?". You can use a plain note-taking app, Google Sheets, etc, but you should at least look at the game collection apps available on your selected phone platform (iOS or Android). I've used a few over the years and have recently discovered GAMEYE which I am loving! Regardless of how you approach this, just make sure you have a complete and updated copy of your collection on your person at all times!
Maybe This Helped?
Well, there are all of my secrets to collecting, not that any of the above is really a secret. When I first started collecting I made a lot of mistakes and I still do from time to time. Maybe this post will help some new collectors up their game or even give an idea or two to some more experienced collectors? Regardless, if you have a secret you would like to share or some feedback to give, leave a comment below!